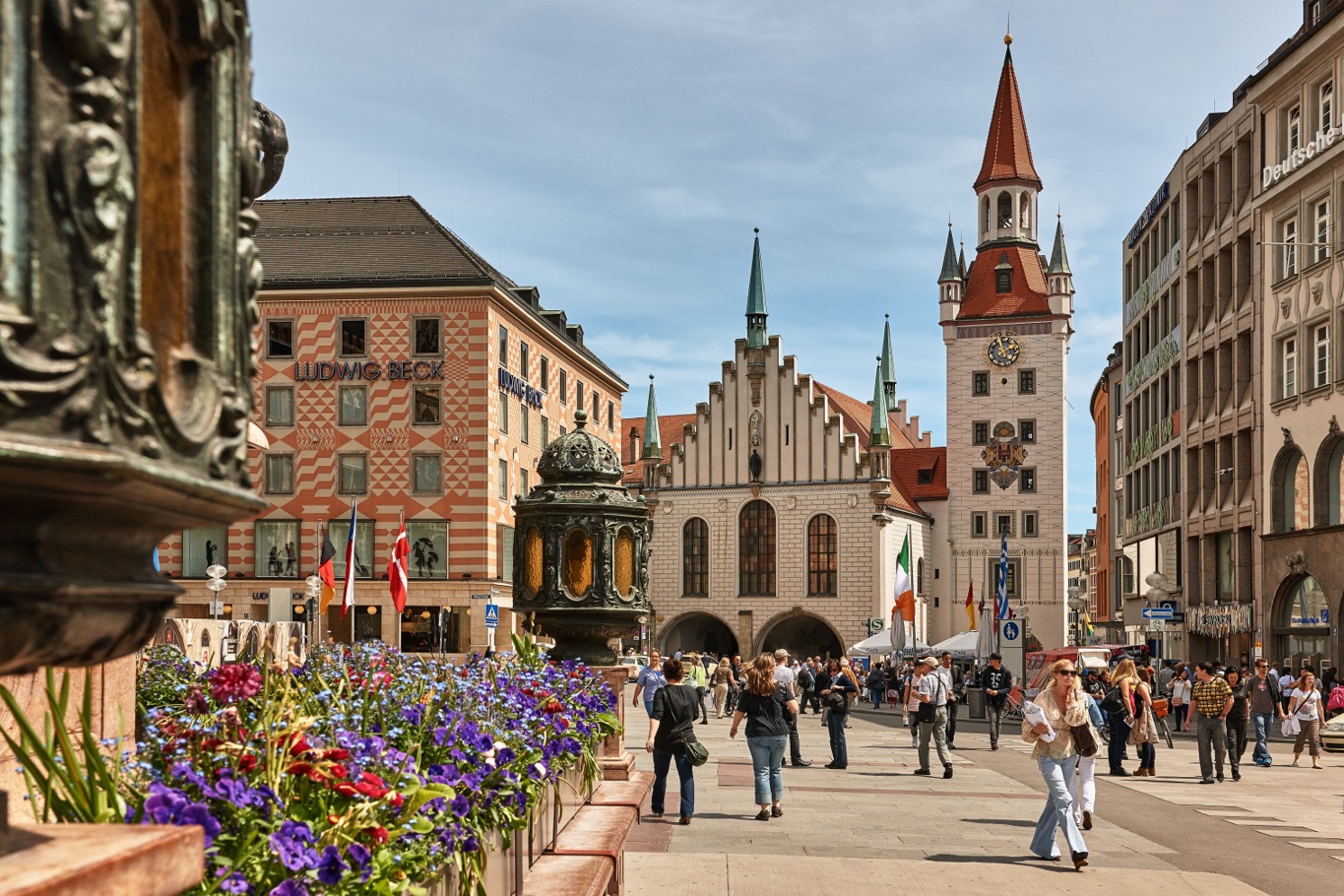 Special Guest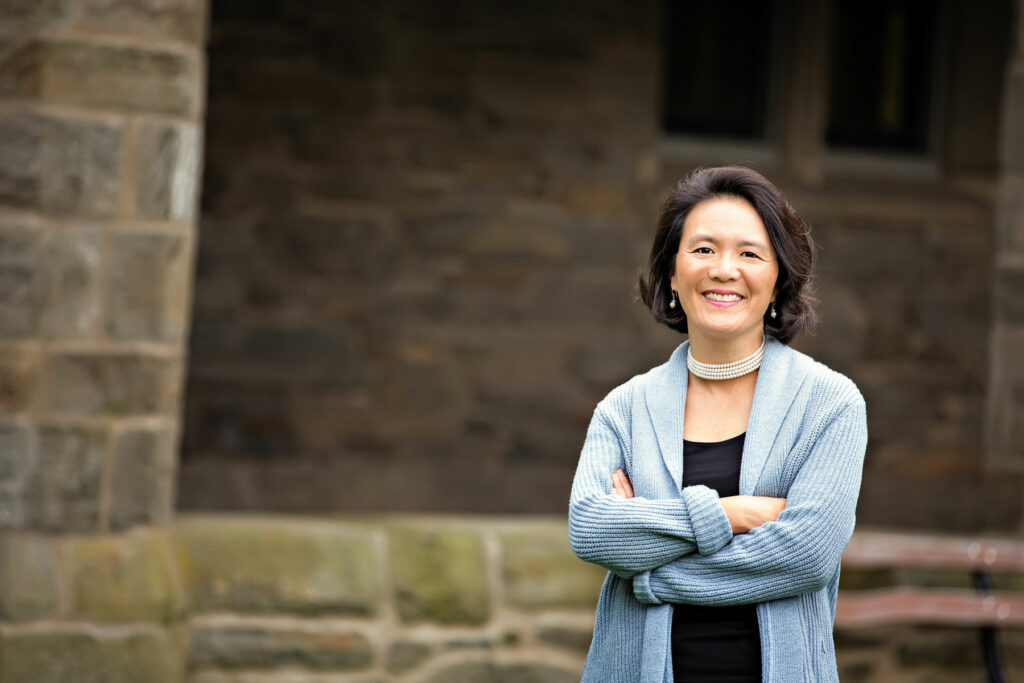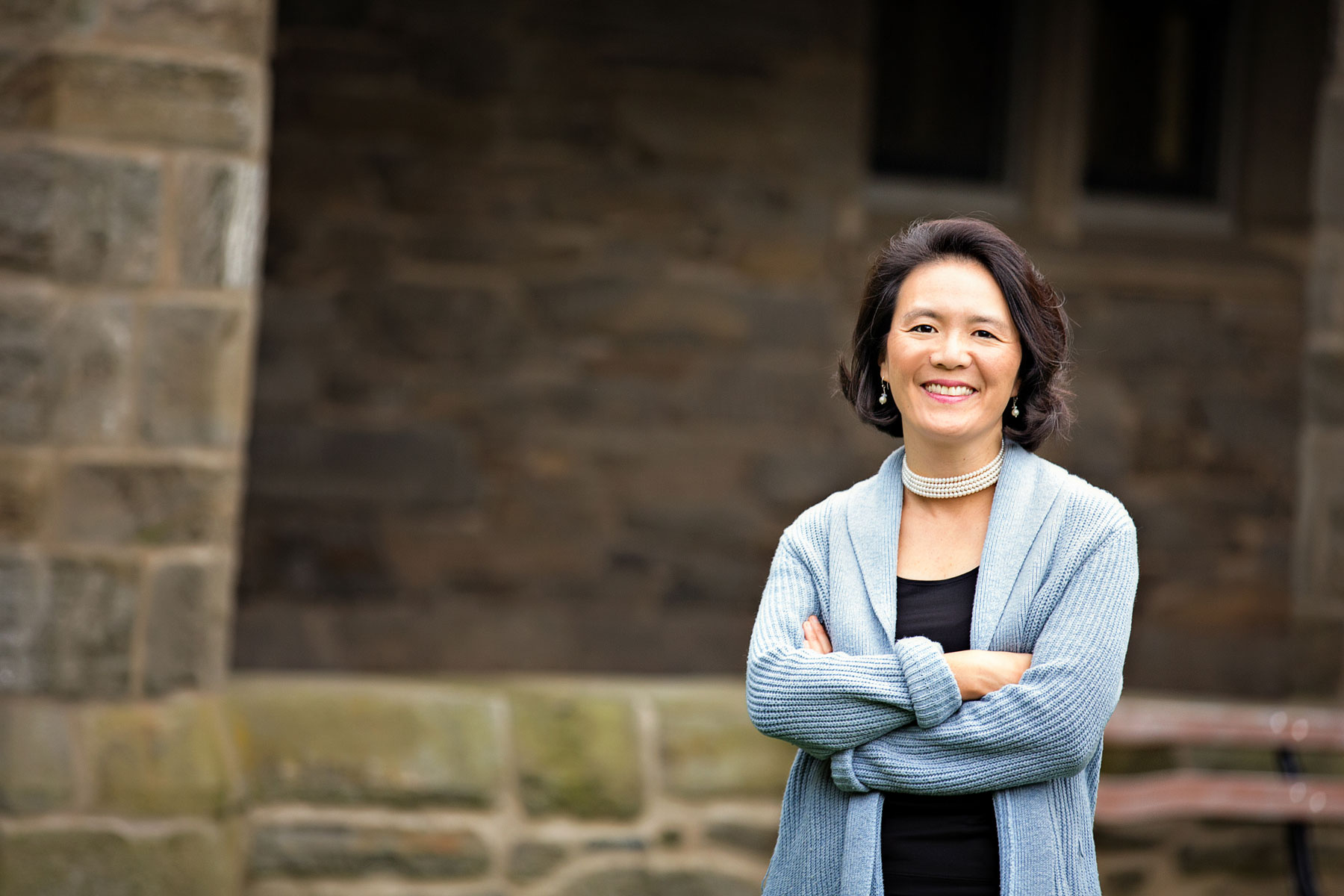 Dr. Mia Chung is among the most accomplished of American pianists. When she was just 16, the famous Russian cellist and conductor Rostropovich selected her for a televised collaboration. A graduate of Harvard, Yale, and Julliard, she went on to study under Peter Serkin.
She has performed as a concert soloist with symphonies all over the world, including the Boston Pops, National Symphony, and the Seoul Philharmonic. A 1993 Artistic Ambassador for the United States Information Agency, Dr. Chung toured Southeast Asia and the former Soviet Union.
She is the recipient of many awards, including an Avery Fisher Career Grant—the highest recognition for young concert artists in the U.S. The New York Times referred to her Carnegie Hall recital as "Uncommonly insightful, individualistic and lively. . . Her playing was dazzling."
Dr. Chung is also a scholar, educator, and popular public speaker. She has taught at Gordon College and the Curtis Institute of Music and has been a frequent guest on NPR shows such as Performance Today. She enjoys sharing her knowledge and love of music and will be speaking on Mozart and Strauss when we visit their respective hometowns of Salzburg and Vienna.
ACCOMMODATIONS & MEALS:
Seven nights AmaCerto accommodation in stateroom assigned • All meals aboard ship – American buffet breakfast; regionally inspired lunch and dinner with complimentary wines, beer, and soft drinks • Sip & Sail Cocktail Hour with complimentary wine, beer, spirits, and soft drinks • Tapas, sandwiches, snacks, and refreshments served daily in AmaCerto's Main Lounge • 5-star hotel accommodations in Munich on Aug 2 • Lunch on Aug 3 in Ettal • Oberammergau Passion Play Ticket Package: 2 hotel nights, 2 breakfasts, Welcome Dinner, Performance Tickets, Intermission 3-course meal, guidebook to performance.
TRANSPORTATION, SIGHTSEEING & EXCURSIONS:
Comprehensive program of sightseeing tours and shore excursions with expert national guides as described in this brochure • Local transportation in deluxe air-conditioned motor coaches and all entrance fees • Transfer from Oberammergau to Munich Airport on August 5.
TIPS:
All tips to porters, baggage handlers, and hotel staff. One all-inclusive gratuity for the ship's crew is not included and is at each passenger's discretion. The suggested tip is 16 Euros per person per day – approximately $135 for the cruise.
RECREATION & AMENITIES:
Free use of AmaCerto's library, onboard games, computers in all staterooms, ship's fitness center, WIFI on board ship, entertainment-on-demand system featuring movies, TV shows, news, and music, sun deck pool with swim-up bar and walking track, bicycles for tours and solo exploring while ashore.
STAFF:
FCV Tour Manager handling daily touring arrangements • AmaCerto's Cruise Director, Hotel Manager, and Musician.
OTHER ITEMS INCLUDED:
Currency Advice • Packing Tips • Suggested Reading List • Printed Daily Programs • Abridged newspapers received on ship daily via satellite.
NOT INCLUDED:
Air transportation to Budapest and from Munich • Taxi transfer from the Budapest airport to hotels or ship on the day of arrival • Passport expenses • Accident/baggage/trip cancellation insurance • Items of a personal nature such as telephone, internet, and fax tolls, bar tabs, personal laundry • Passengers making requests for special services that cause FCV or our local ground operators to incur additional expenses in time and money may be asked to bear the corresponding costs associated with any such individual, out-of-the-ordinary requests.
RESERVATIONS:
To confirm your space, please send a signed Reservation Form and a deposit of $1250 per person payable to:
FIRST CENTURY VOYAGES
801 Mitchell Street
Ithaca, New York, 14850
FINAL PAYMENT:
Due in full 180 days prior to departure
CANCELLATION & REFUND:
If written or faxed notice of cancellation is received from passenger 180 days or more prior to departure, all advance deposits will be refunded, less a per person administrative fee of $600. If cancellation is 179-150 days before departure, the cancellation charge, as liquidated damages, is 35% of the tour cost; 149-90 days before departure, 50%; 89-40 days before departure, 75%. The forfeiture for cancellations 39 or fewer days before our departure is the full cost of the tour less $600 per person. If the sailing is sold out and the cancelled space can be resold by FCV prior to departure, the sum received for resale, less $750 per person, will be refunded. In fairness to all, no exceptions can be made to these terms. There are no refunds for early withdrawal once the tour has commenced.
INSURANCE:
Insurance programs are recommended and available to insure: (a) baggage valued up to $1,000; (b) accidental injury, illness or death from any cause; and (c) trip cancellation. Upon confirmation of your reservation, you will be sent information regarding such policies. We strongly recommend this protection for all of our passengers.
RESPONSIBILITY & LIABILITY:
A detailed statement of limitations and exclusions of liability of AMAWaterways, FIRST CENTURY VOYAGES, and all trip hosts for loss of property, injury, illness, or death will be provided to all trip registrants and is available to prospective travelers upon request.
CURRENCY EXCHANGE RATES:
Trip prices are based on exchange rates, fuel costs, and tax rates in effect as of February 2019, and are subject to change without notice to reflect fluctuations impacting FCV's program component costs (currency and maritime fuel prices in particular). However, as a protective cap for FCV's passengers, in no case shall additional collections caused by such fluctuations exceed 3% of the advertised tour cost.
BOOKING QUESTIONS?
Please call Karl or Julie Johnson at (919) 381-5722 or email julie@firstcenturyvoyages.com.